Welcome to OTD Florida, a name synonymous with reliability, efficiency, and excellence in the world of logistics. As a family-owned and operated business, we take immense pride in our rich heritage that dates to our founding year of 1981. Since then, we have been dedicated to serving the dynamic landscape of Florida's businesses with customizable logistics and technology solutions.
At OTD Florida, we recognize the diverse needs of businesses across the entire Sunshine State. With distribution facilities strategically located in key cities including Fort Lauderdale, West Palm Beach, Fort Myers, Sarasota, Tampa, Orlando, and Jacksonville, we've built a comprehensive network to cover Florida.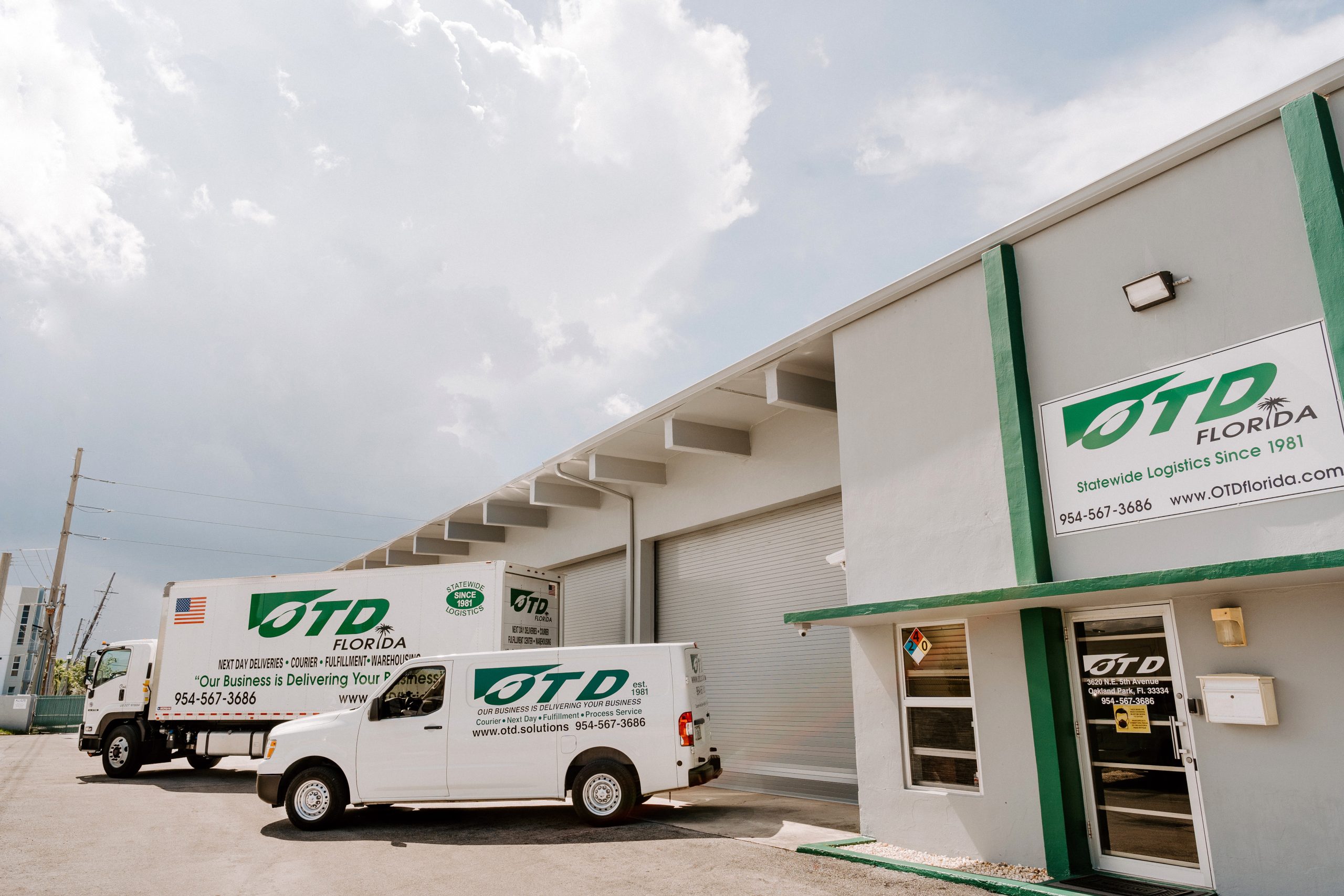 OTD Courier & Delivery is a family owned and operated corporation servicing Florida with prompt, affordable courier and overnight delivery services. 
01
Expertise
With more than 100 years of industry experience on our management team, we possess the knowledge and skills to tailor our services to your unique requirements.
02
Technology
Our advanced tracking systems guarantee real-time visibility into your inventory and shipments.
03
Efficiency
From efficient order processing to optimized distribution, we prioritize streamlined operations to save you time and resources.
04
Flexibility
No matter the size of your business, we offer scalable solutions that grow alongside your needs
Custom
Logistics Solutions
No two businesses are the same, and we understand that better than anyone. Our approach is simple yet powerful: we offer you the flexibility to craft logistics solutions that align precisely with your unique requirements. Whether you're looking for seamless last-mile delivery, robust warehousing solutions, intricate fulfillment services, or a blend of everything in between, OTD Florida has the expertise to make it happen.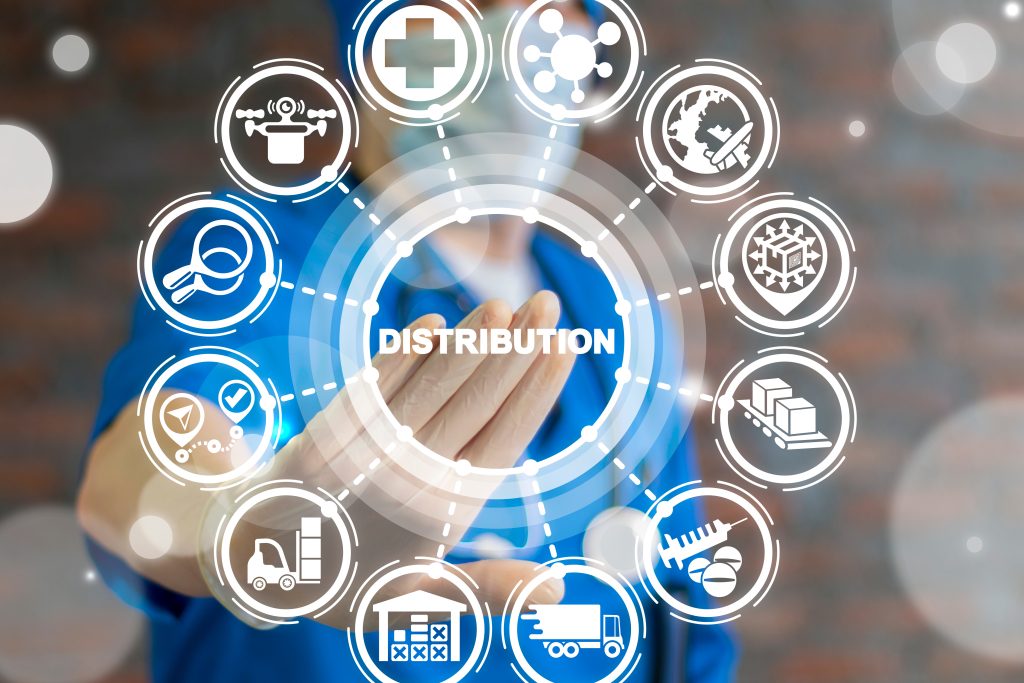 OTD Florida, By The
Numbers
Transmax is the world's driving worldwide coordinations supplier — we uphold industry and exchange the worldwide trade of merchandise through land transport.
What People Say About Our
Company
OTD is Florida's #1 driving statewide coordination supplier 
"Good Work!"
OTD is a fantastic company that I have had the pleasure of working with. I manage logistics for a beverage company and have worked/work with a lot of different 3PL and Logistics companies; OTD has been a breath of fresh air compared to the standards. They are consistent and always on top of our needs but where they differ from other companies is their team. Working with a family-run business has enabled us to remain agile while we grow. Traditionally, I would be worried about growing within a company, but the team at OTD has been excellent at meeting our ever-changing and unique needs. I highly recommend OTD for your logistics needs.
"Perfect Results!"
Big thanks to OTD for all my food deliveries on time and for accommodating us with our busy schedule. It is a family operated business with unique customer service.
"Awesome!"
Professionalism at its best ! The service you receive from OTD is exceptional from the Office staff to the driver! I strongly recommend OTD. You will not be disappointed and your packages with be delivered on time with no issues. I used them several times and will continue to utilize OTD for my future deliveries.

Thank you OTD! Good service is hard to find!
"Awesome!"
Had a fantastic experience with OTD. Jeffrey, who helped me was incredibly professional and attentive to the details of the pickup and delivery. I was notified of everything step, and then my package was both picked up and delivered on time. Would use again and would gladly recommend.
"Awesome!"
Excellent storage and release system allowing us to compare inventory quantities in real time, Great communication with the warehouse and admin team! Transparency and friendly!!
"Awesome!"
July 1, 2019 - Jeffrey at OTD went way above and beyond to help me and my company with a very important delivery. The package needed to be deliver at a very specific time on a Sunday! He himself insisted on delivering the package. Not only was he exactly on time, he also called me with the results immediately after he delivered the package. He was so easy to work with, very communicative with details, very thorough and excellent follow through. I highly recommend OTD and Jeffrey!
"Good Work!"
I have utilizing OTD for about 1 year now, found them to be on time, accurate with the deliveries, and provide instant feedback on Proof of Delivery. Very eager to work with you when problems arise out of the standard operating procedures. Recommend using them for your deliveries
"Great customer service!"
Great customer service. Gave them the wrong address for a very important document pick up. When I realized my error and let them know they went to the correct address at no additional charge. Very personable and always answer your calls. Will be using them again!
"Sensational!"
We had an unusual delivery recently: our housekeeper was taken ill suddenly and was without food in her house. So we made food for her but nobody in her family could pick it up. We engaged OTD and they were sensational; they had the food delivered within an hour! Bravo to Eric the delivery person who made everyone happy and well-nourished.
"Happy!"
We have been using OTD for 3 years after trying other companies in the area and being disappointed. OTD has not disappointed us and have met all expectations. Happy to give 5 stars to this Family owned and operated business.
"ON TIME!"
As the name states....always ON TIME. Extremely responsive and covers are needs for my law firm (i.e. courier services, service of process, investigation, etc.) Extremely reasonably priced and did I mention ON TIME. Highly recommend.
"Highly Recommend!"
Great family owned business .John Williams and Cathy are both great people and easy to work with ! Highly Recommend .

Whether you're a local business looking for seamless supply chain management or an enterprise aiming to streamline operations on a grand scale, OTD Florida is your steadfast logistics and technology partner. Our legacy, combined with our modern approach and extensive coverage, allows us to offer you an experience that's rooted in tradition and shaped by innovation.
Explore the world of logistics with a partner that has stood the test of time. Connect with OTD Florida today and let's embark on a journey to elevate your logistics solutions to new heights. Your success is our legacy, and together, we'll redefine the future of Florida's logistics landscape.
Transmax is the world's driving worldwide coordinations supplier — we uphold industry and exchange the worldwide trade of merchandise through land transport.